Here's a new instalment of my ongoing looting of the local bookshop's awful book covers. This week wasn't as fun, because I've nearly used up all of the good/bad covers, and it was baltic in there – I could see my breath.
(Previous Bad Book Covers: One, Two, Three , Four and  Five)
The Incredible Melting Man by Phil Smith
"He is a human time bomb". I fail to see what is incredible about melting into a fiery skellington. It doesn't seem to be a superpower, and it definitely doesn't look like fun. He doesn't really seem like a time bomb either… unless this started to happen after you had invited him to Christmas dinner and he melted all over your carpet. You just had it cleaned!!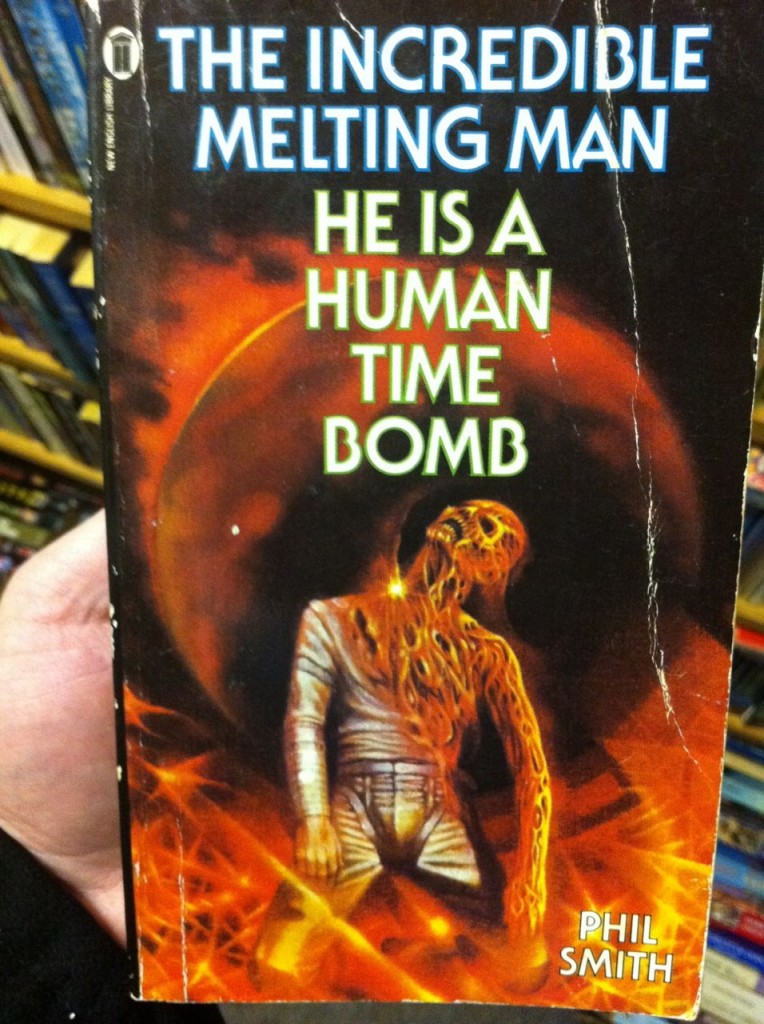 The Universe Against Her by James H Schmitz
Here the book publisher has decided to save money by using one of those awful leaflets the Jehovah's Witnesses hand out and then getting someone to 'angry up' the tiger. Jehovah is not going to be happy.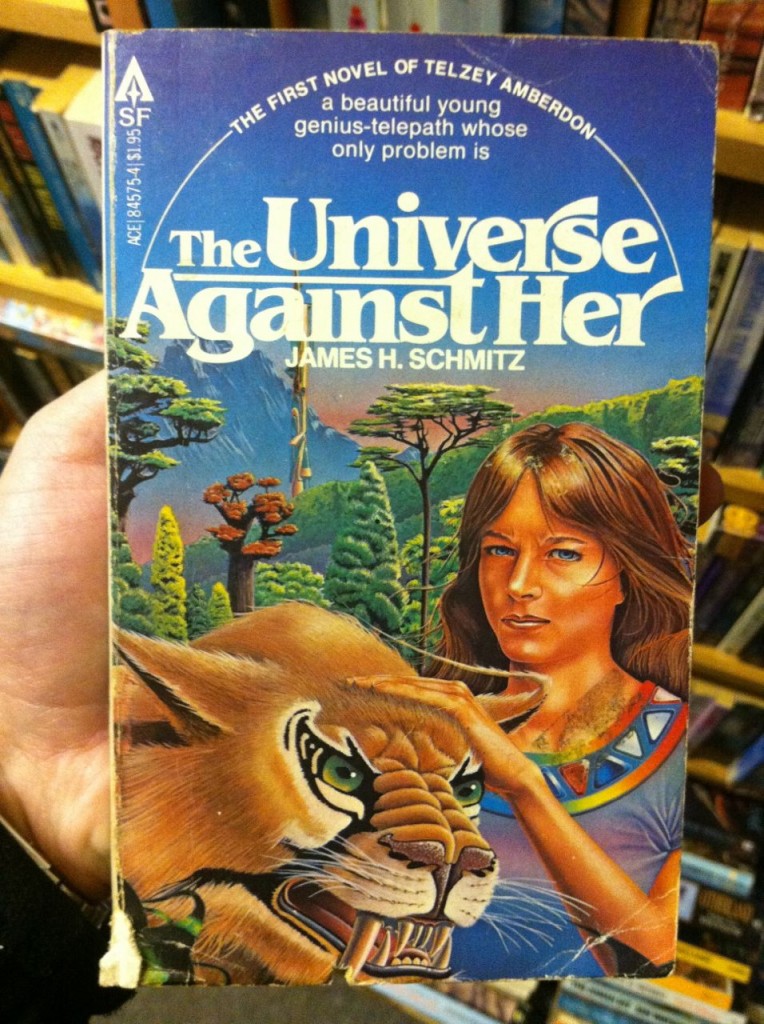 S.O.S From Three Worlds by Murray Leinster
The distrust between our Super-Medic and his monkey assistant is obvious – this really isn't going to work out. Also, why doesn't the monkey-nurse get a space suit? Stupid Galactic NHS cut-backs probably. Curse you future-Cameron!!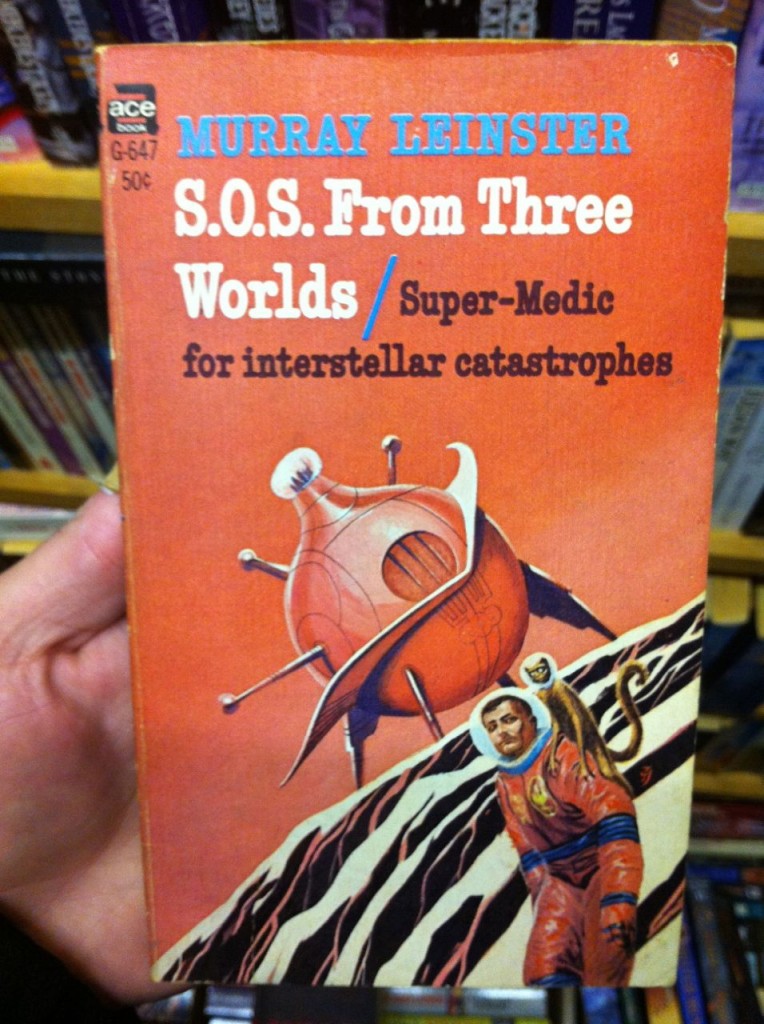 The Meteoric Affair by Joseph Tabler
I am assuming that the title is a pun, as we see a man helping his hysterical wife to escape while his mistress follows on behind. Naughty perhaps, but who could blame our ginger-nut protagonist for seeking solace in the arms of one of his own kind?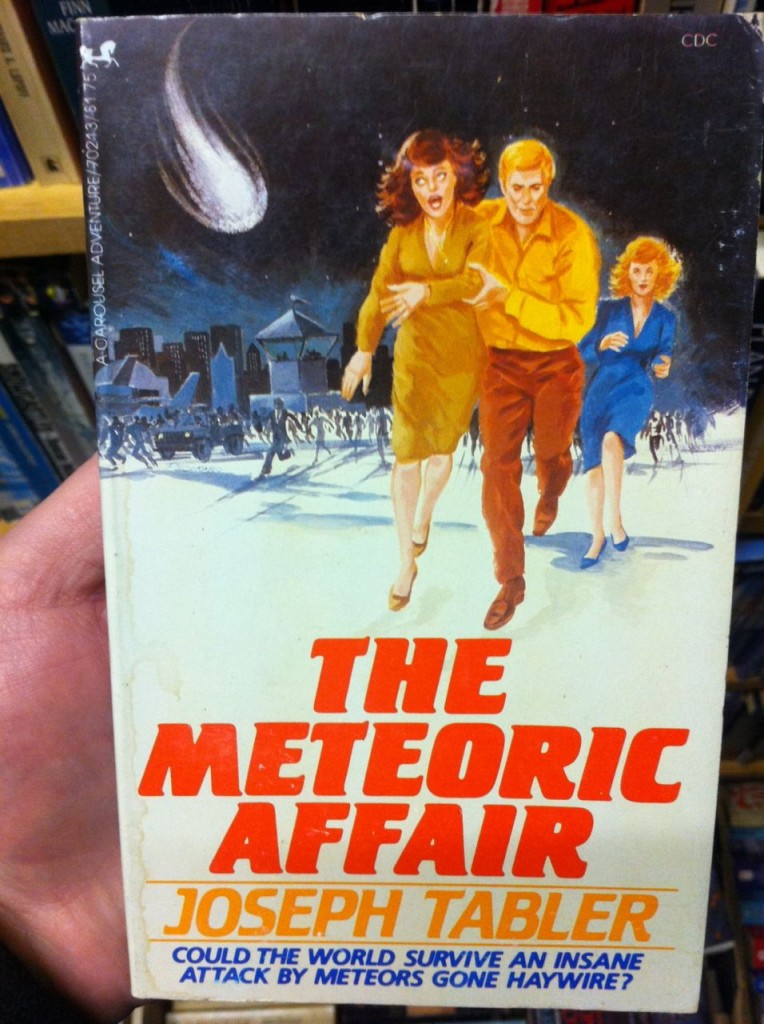 The Underpeople by Cordwainer Smith
Captain Spaceman sprints down the aisle of the longest urinal ever. When will he find a space? And will he manage to get his space suit off (and his peeing hat on) in time? He's bursting!