So, I'm back in Geoff Blore's brilliant bookshop looking for something to read to The Boy at night (Mowgli Stories by Rudyard Kipling) and I thought I'd collect a few more Bad Book Covers for you to enjoy. Part 1 here.
In The Country Of Tattooed Men by Garry Kilworth
Grassface is watching you.  Grassface thinks he's pretty badass, but he's not going to look so clever when he has to pop into the city for some lunch (and/or weedkiller). "Lol, nice tats Grassy."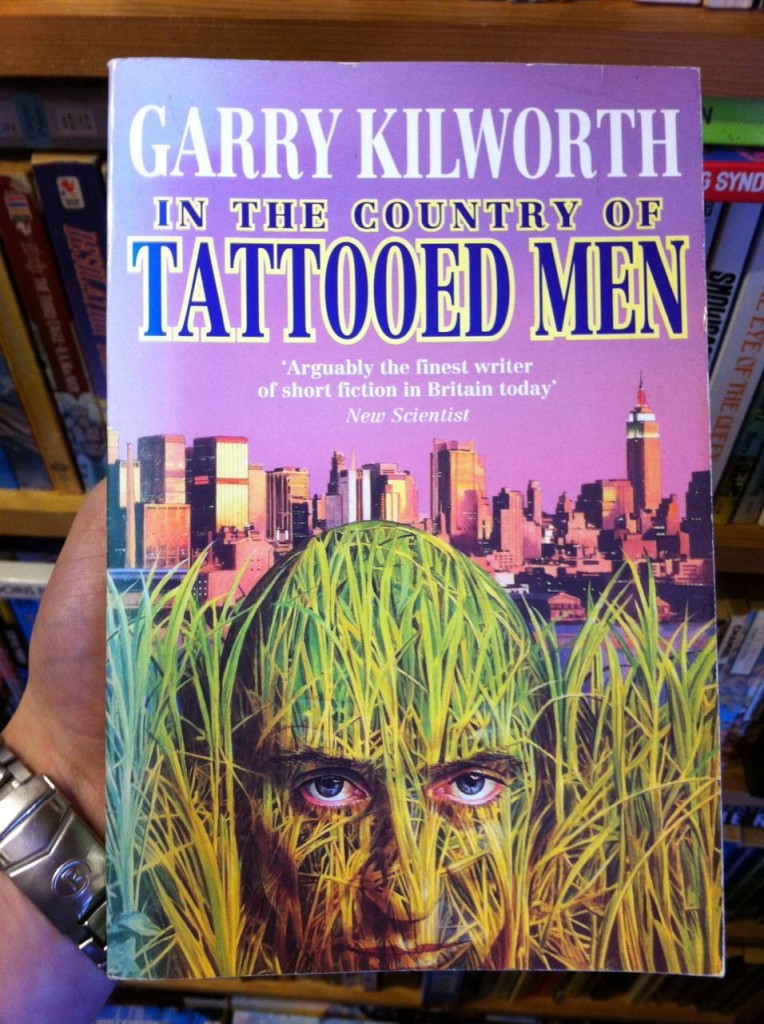 Wildraith's Last Battle by Phyllis Ann Karr
"Snow White Part 2: This Time She's Grumpy"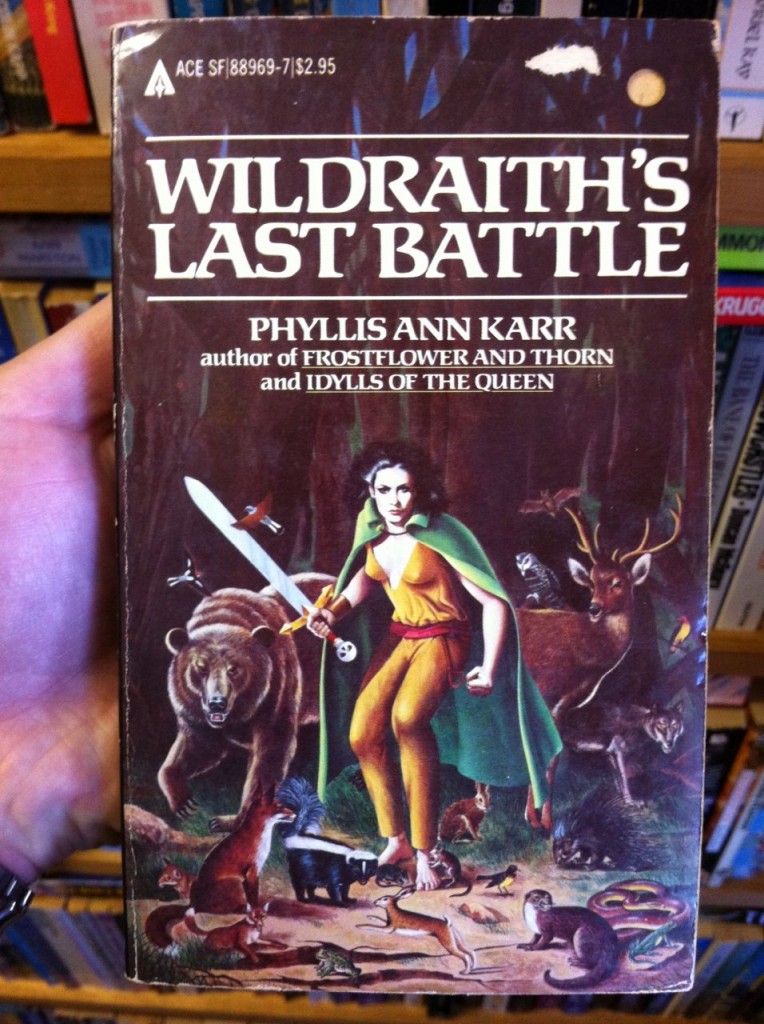 War With The Gizmos by Murray Leinster
I love the artwork on this one – it is so vague – but I suppose the artist had his work cut out trying to draw Gizmos/vapors. The optimistic "Gold Medal Book" medal is a nice touch though.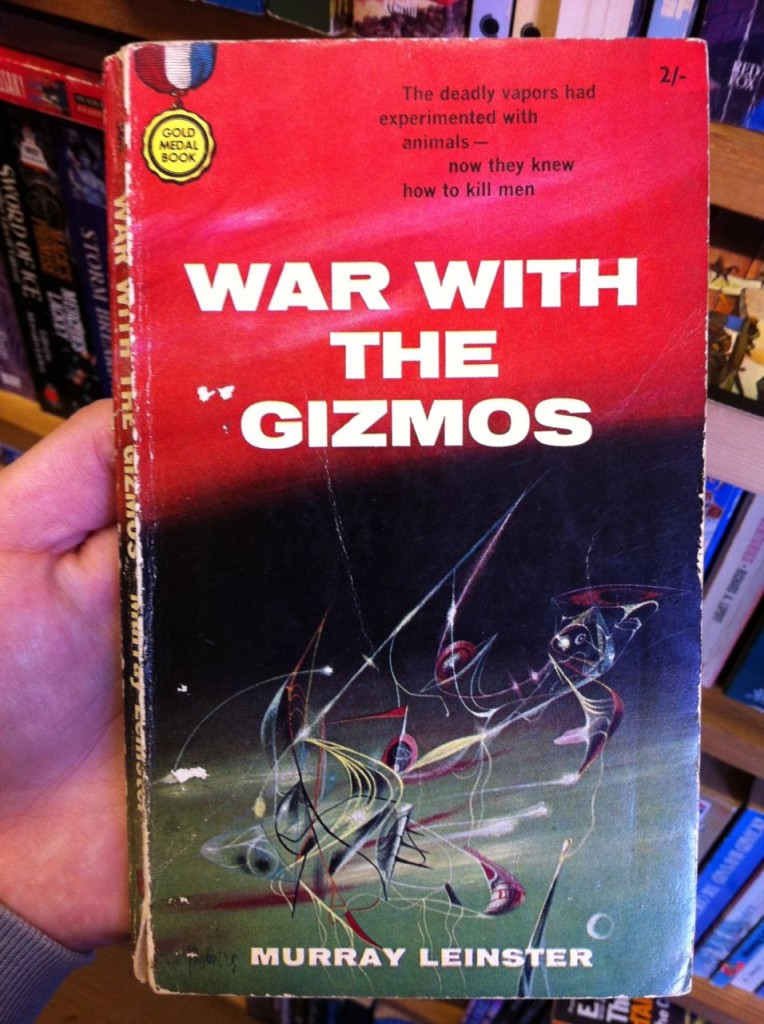 Dancer's Luck by Ann Maxwell
Where do I begin? The neon pink, batwinged, be-collared swimming costume with a utility belt? Or the the fact that she seems to be suffering from an all-body headache? She looks like the 'before' in a 1980's futuristic painkiller advert.