I am a big fan of the Good Show Sir blog, so when I found myself in Geoff Blore's brilliant bookshop I thought I'd photograph a few.
The Paratwa by Christopher Hinz
What is going on here? Did nobody notice that this is an awful drawing? Or is the awfulness part of the story? Does everyone in this world look awful? So many questions, but there's no way I'm paying 75p to find out.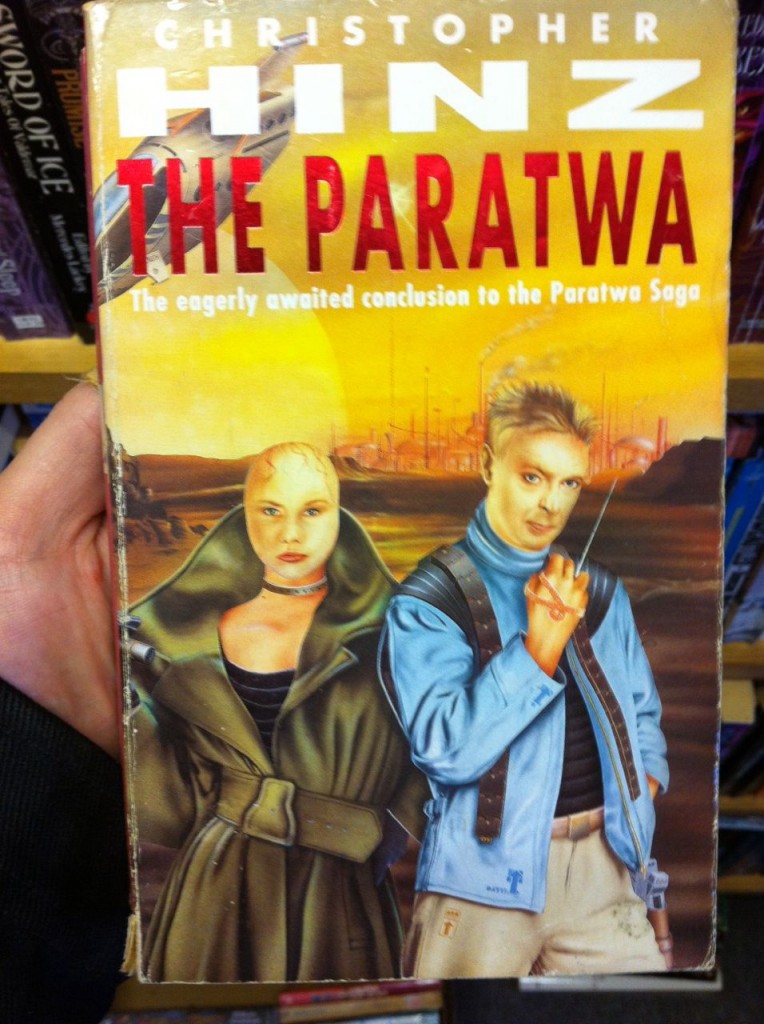 Raven: A Time Of Dying by Richard Kirk
I love this because it is just so damned 'generic'. I bet the artist did this and then just hawked it around as a book cover/album cover/computer game cover. Look at it, it is a woman with big knockers riding on a battle yak! Who wouldn't buy this?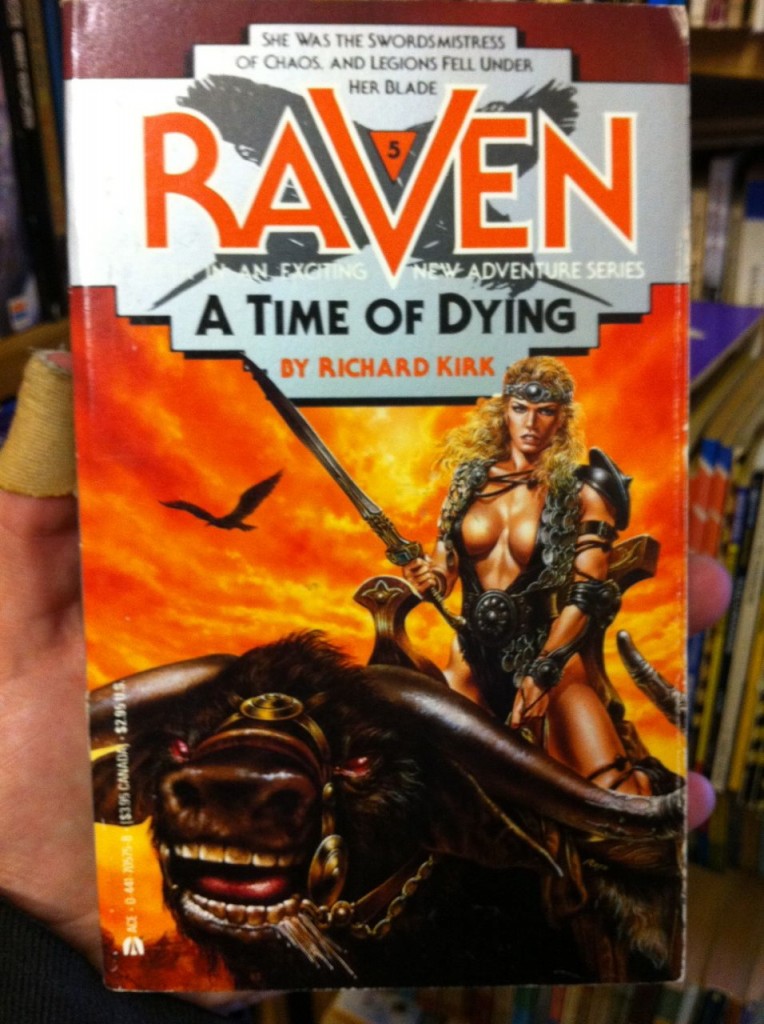 Six-Gun Planet by John Jakes
What do we have here? A bandy-legged future cowboy and a rocket-propelled mountain. Oh and a noose. And whoever put this cover together simply couldn't be arsed to re-word the intro to get rid of that "cial effects" widow. Class.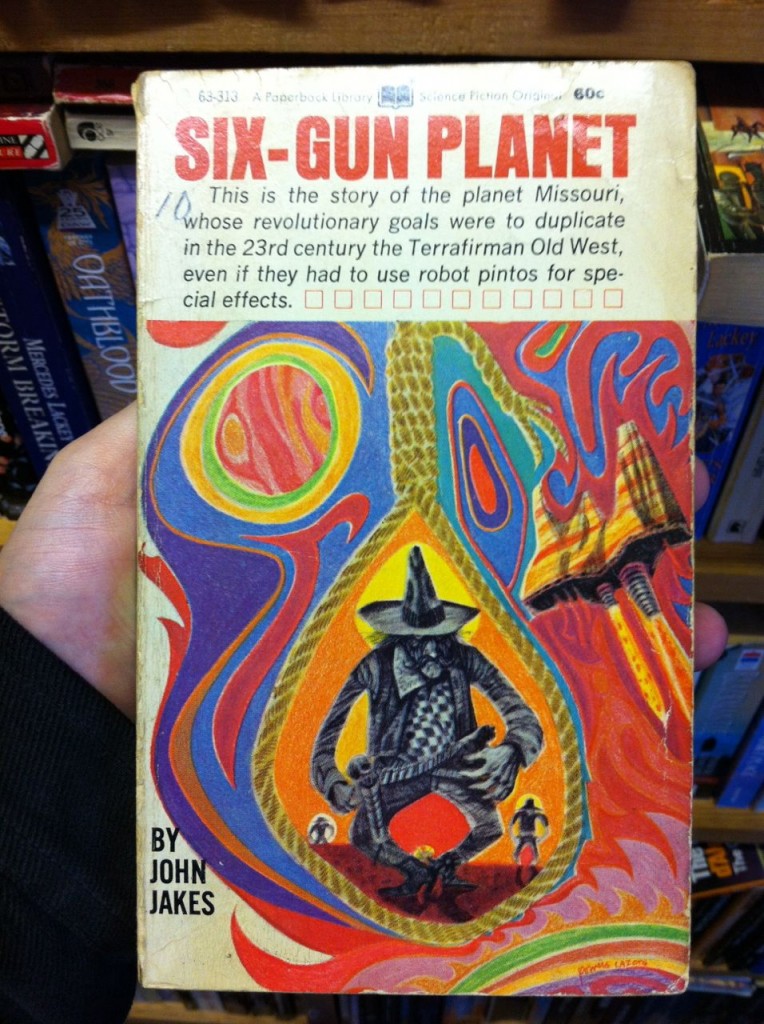 The Amazons Of Somelon by Raymond Kaminski
More flesh, but there is something for everyone here. It looks like the story is set in a particularly unfriendly swimming pool. Her in a bikini, him in a rather fetching pair of trunks, and the pool attendant cursing someone (literally probably) for petting in the shallow end.