You know the deal – local bookshop, bad book covers. Previous instalments here and here.
Steeleye – Waterspace by Saul Dunn
This cover looks like the future – it evokes massively powerful spaceships slicing effortlessly across the galaxy, mind-numbingly advanced technology and wars on an unbelievably scale … wait, dude, your robot is on fire.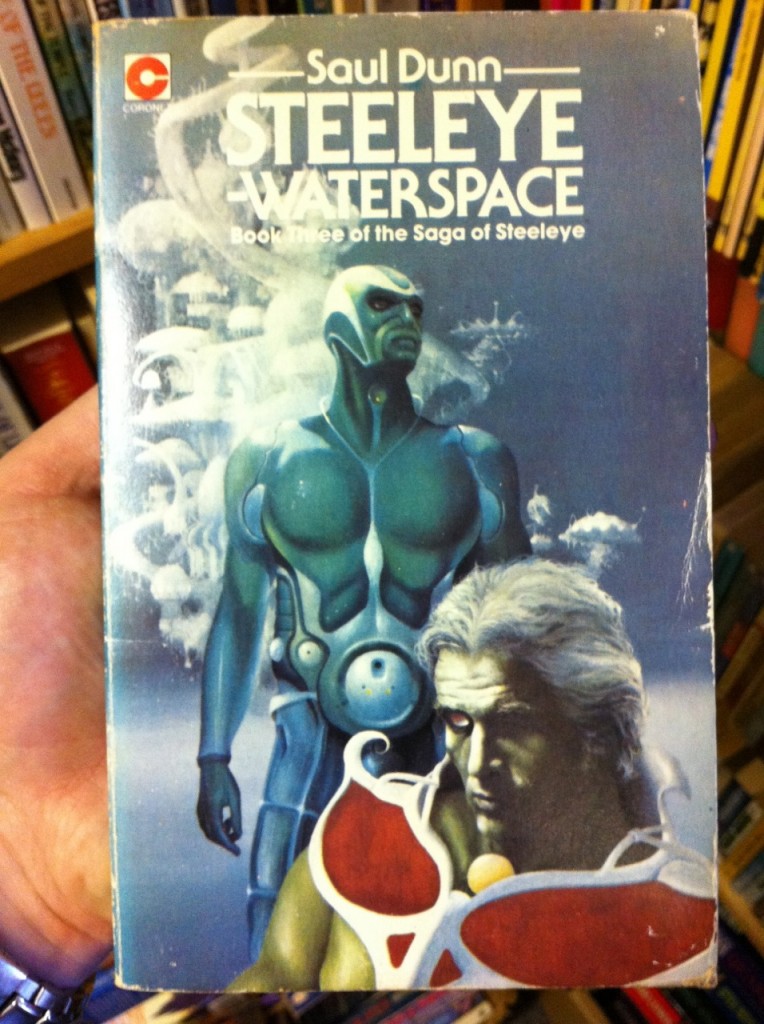 Lady Of The Haven by Graham Diamond
One for the dads. She's called Stacy, dresses for a warm climate and apparently has complete control over her angry wolves – so basically she is the exact opposite of Siegfried and Roy.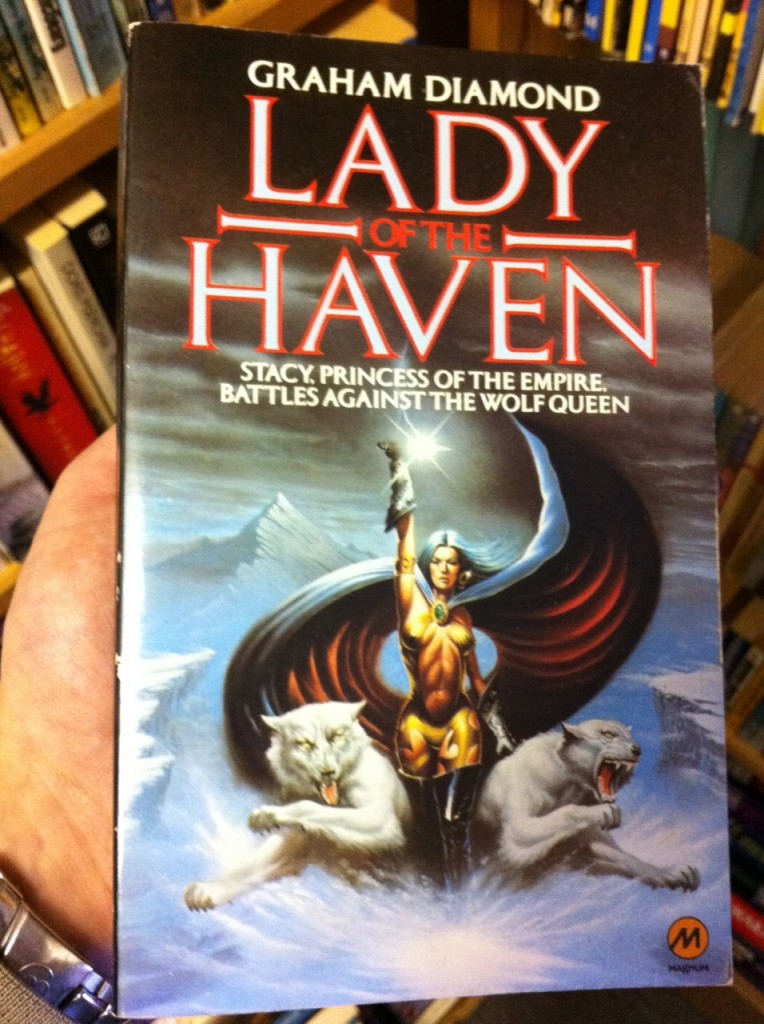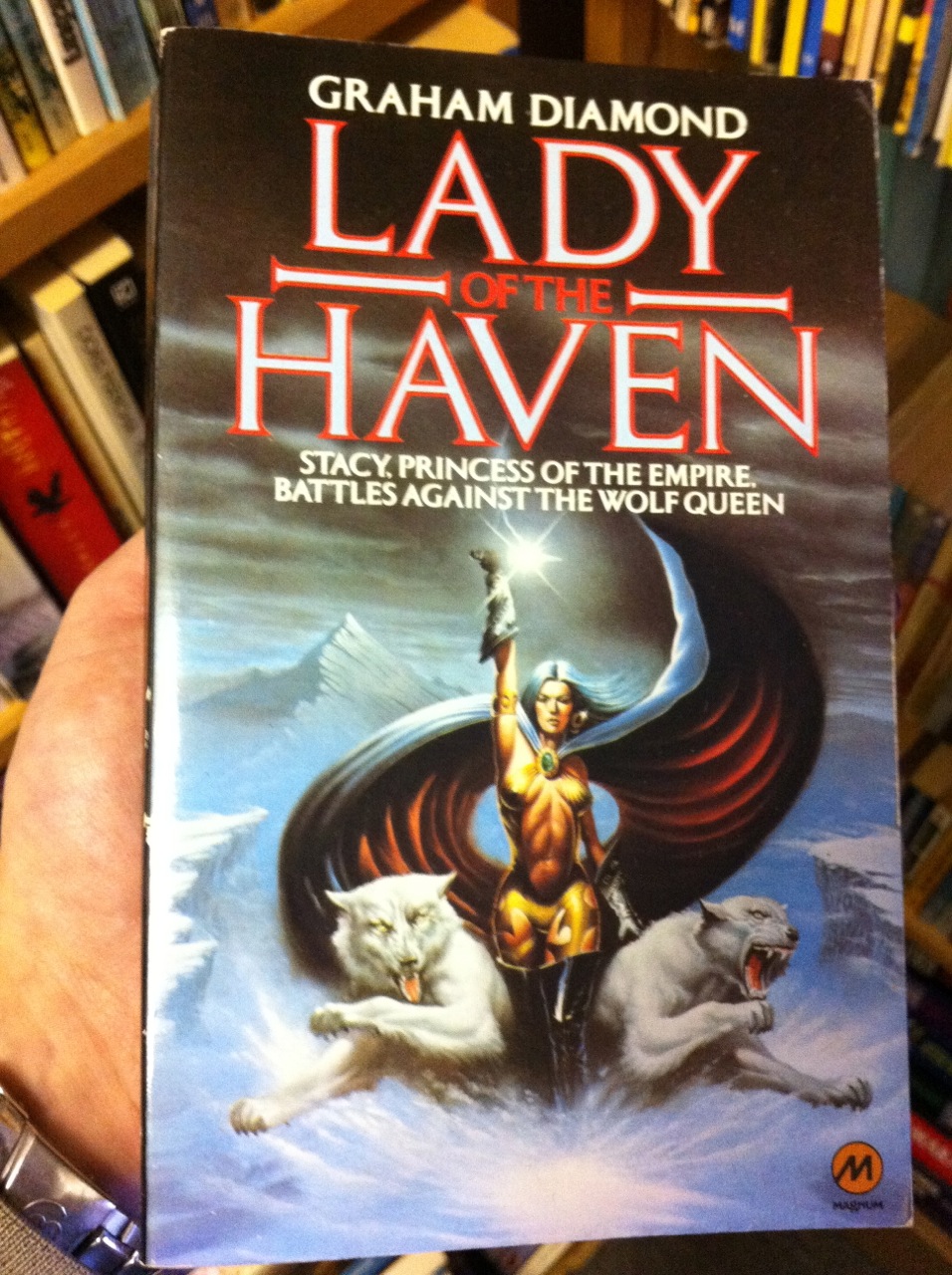 Desolation Road by Ian McDonald
Massive Train! Hover Robots! Green men riding skull-embossed buffers! When Colonel Gadaffi dreamt of building his own rail network, this is what it looked like.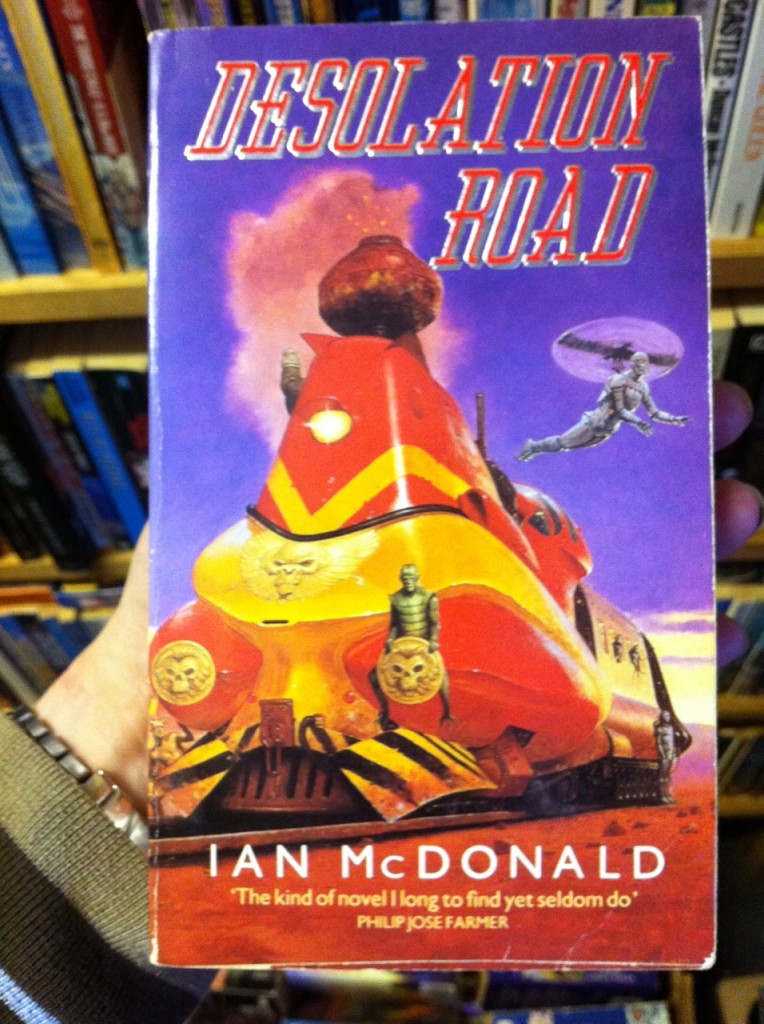 Star Quest – Roboworld by Terrance Dicks
If you think those three guys in grey look scared now, they are going to shit themselves when they turn around. Gold robot want huggg!