I bought this book ages ago because of the nice infographics, and thought I'd share it. For more of the same, please see the following blog post.
I apologise for the quality of the scans. My crappy scanner, and the wartime austerity printing and paper don't really mix well…but I think you'll get the idea.
The book is called Landsmen And Seafarers by Maurice Lovell, and is from a series called The Soviets and Ourselves. It "deals with the major influences of circumstance and history which have shaped the Russian and British peoples diversely, in separation, to bring them at last into close alliance".
The following graphics are by Dr Otto Neurath of the Isotype Institute.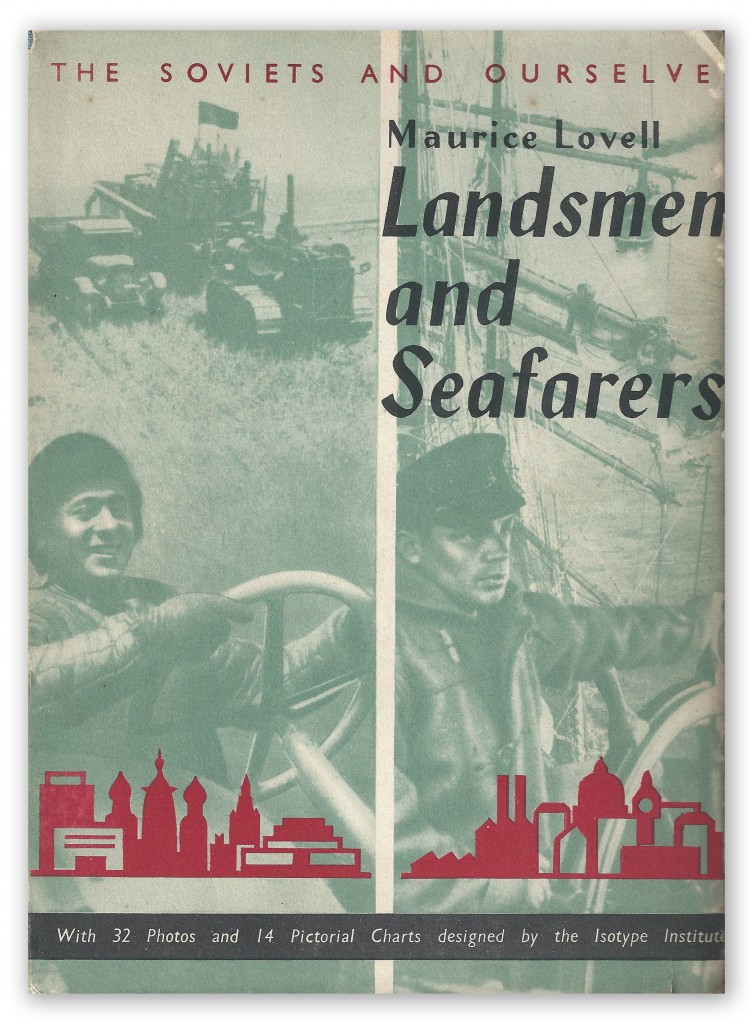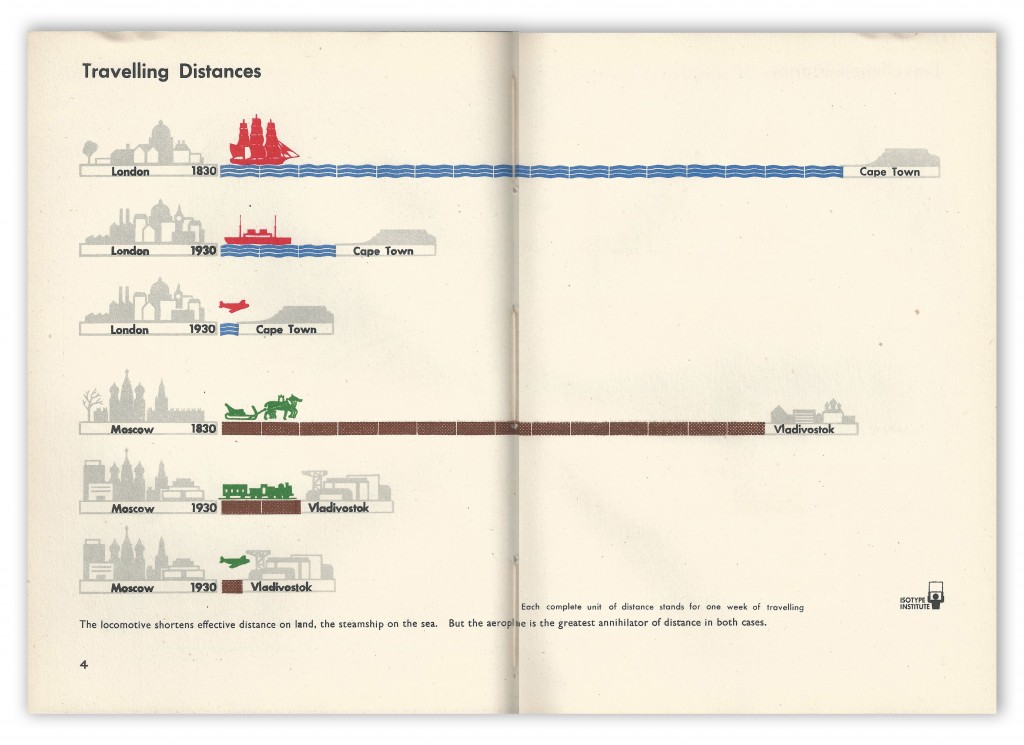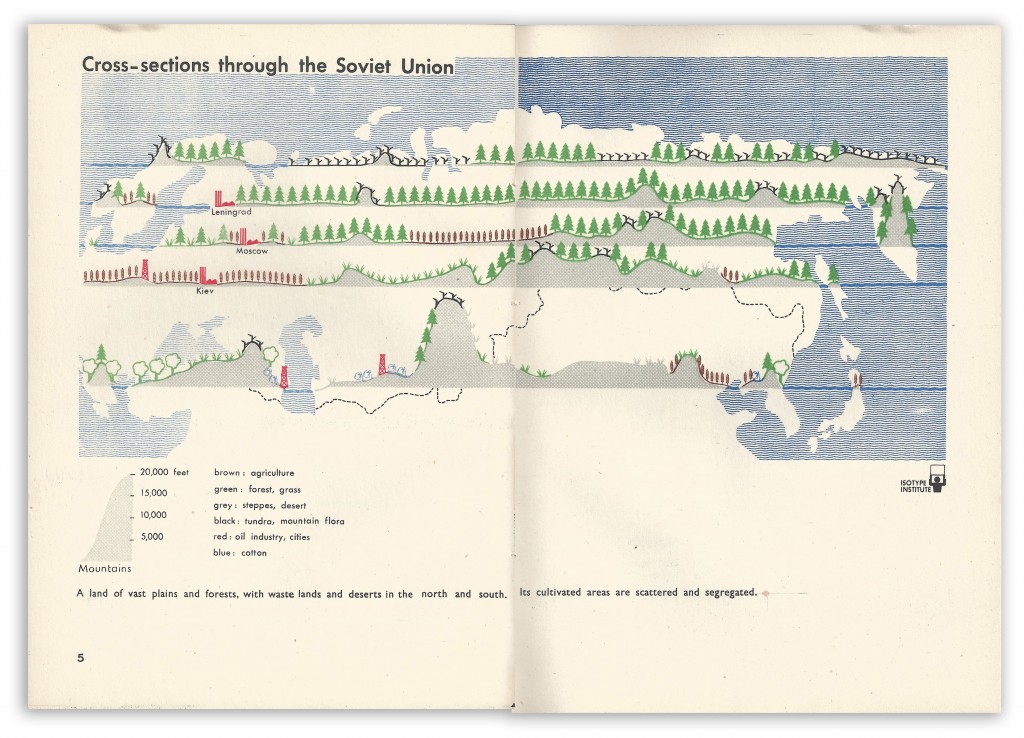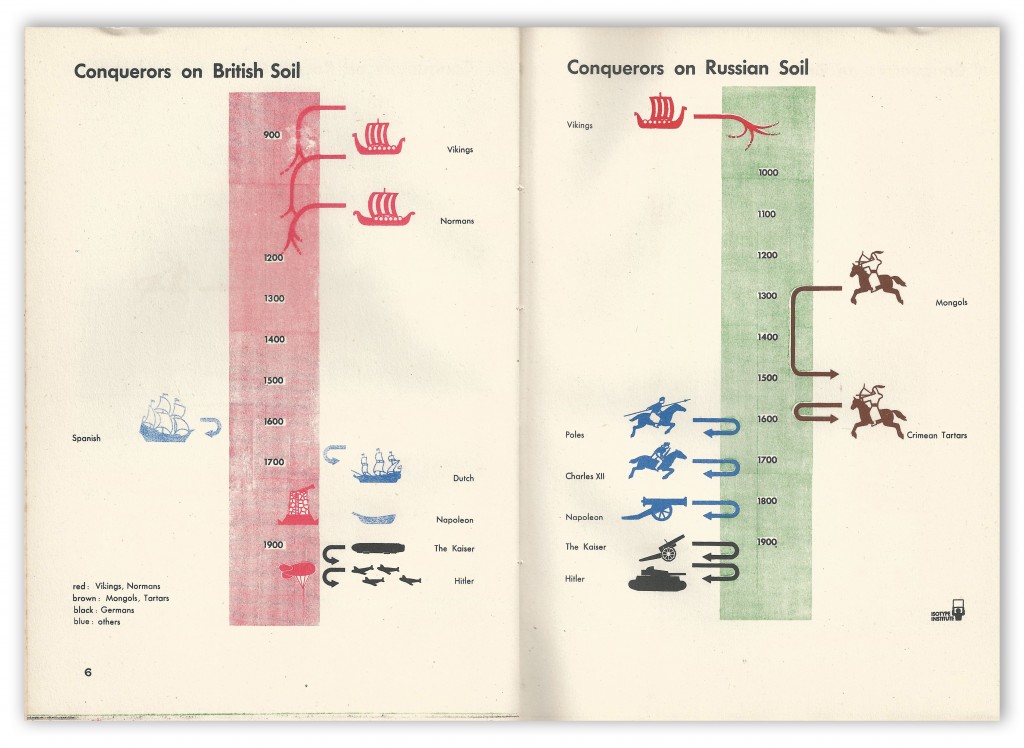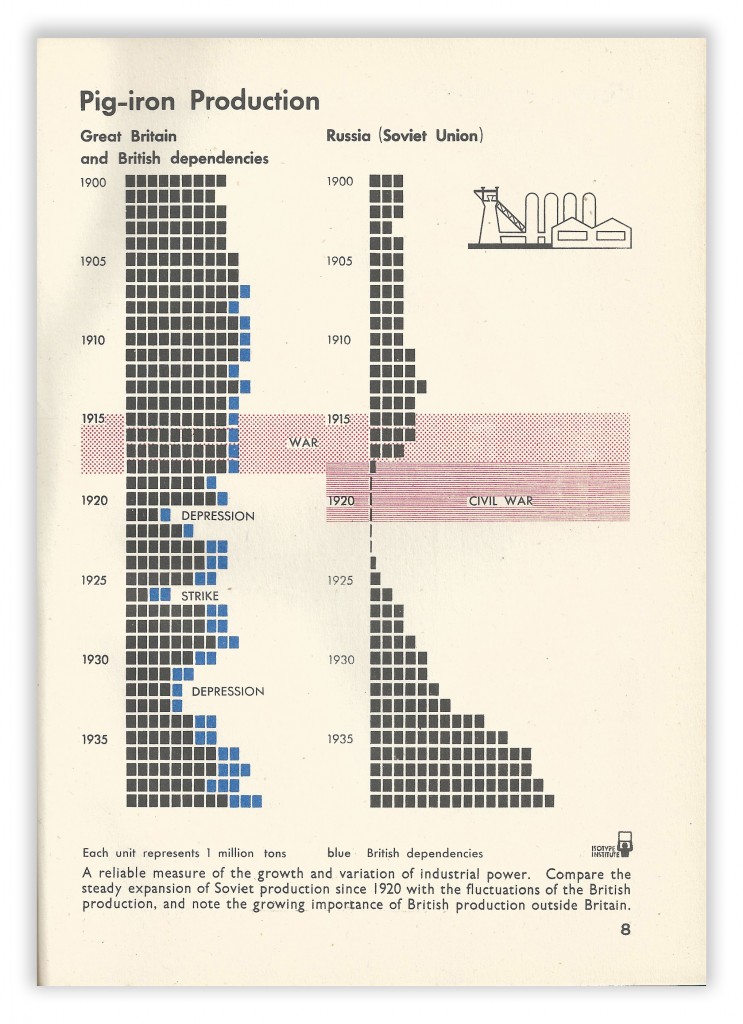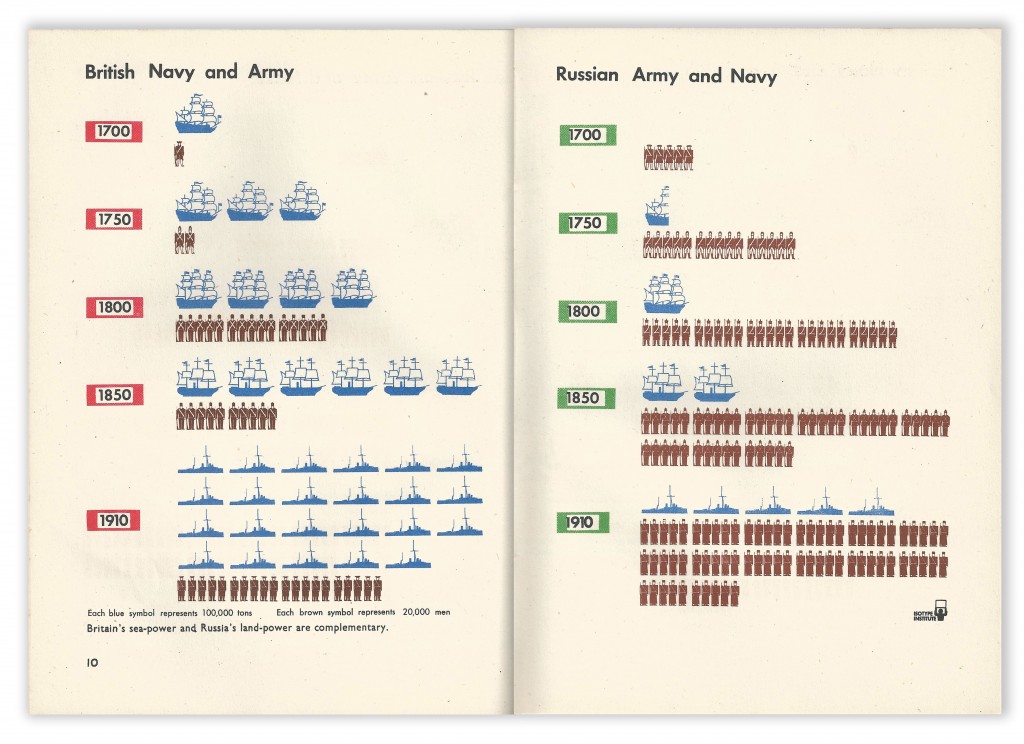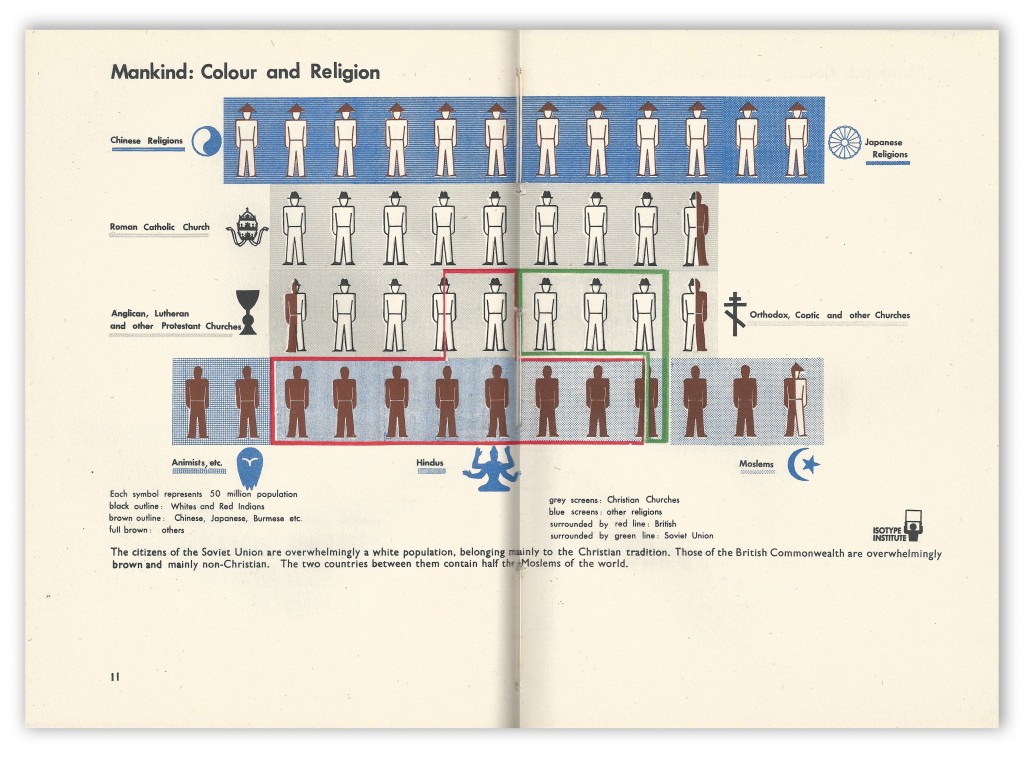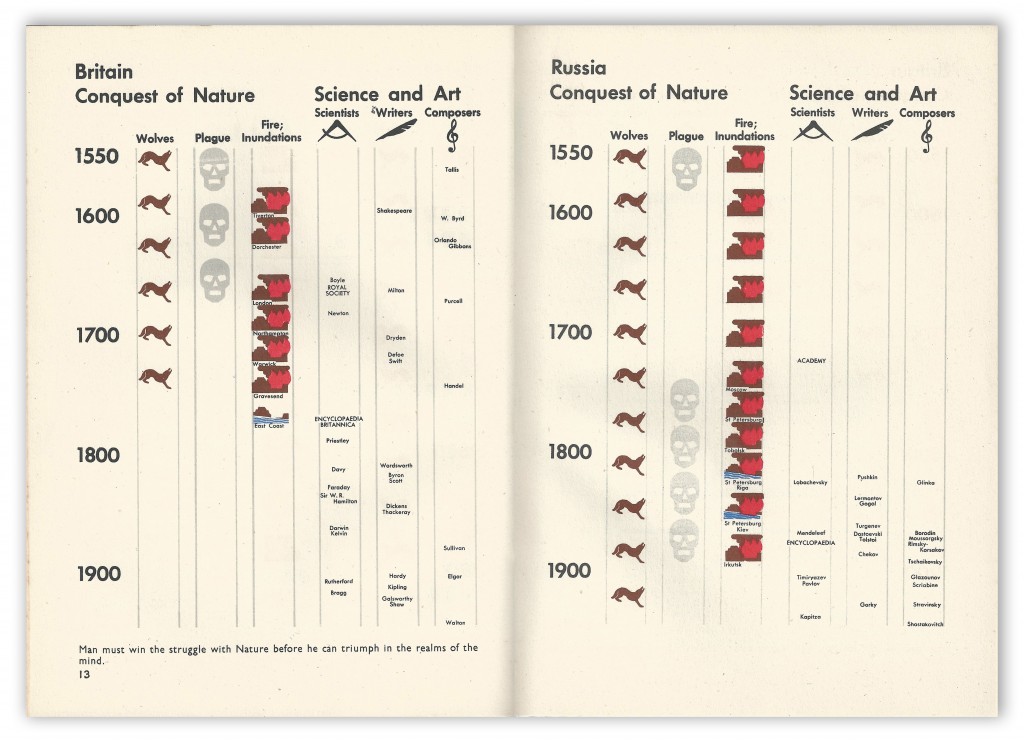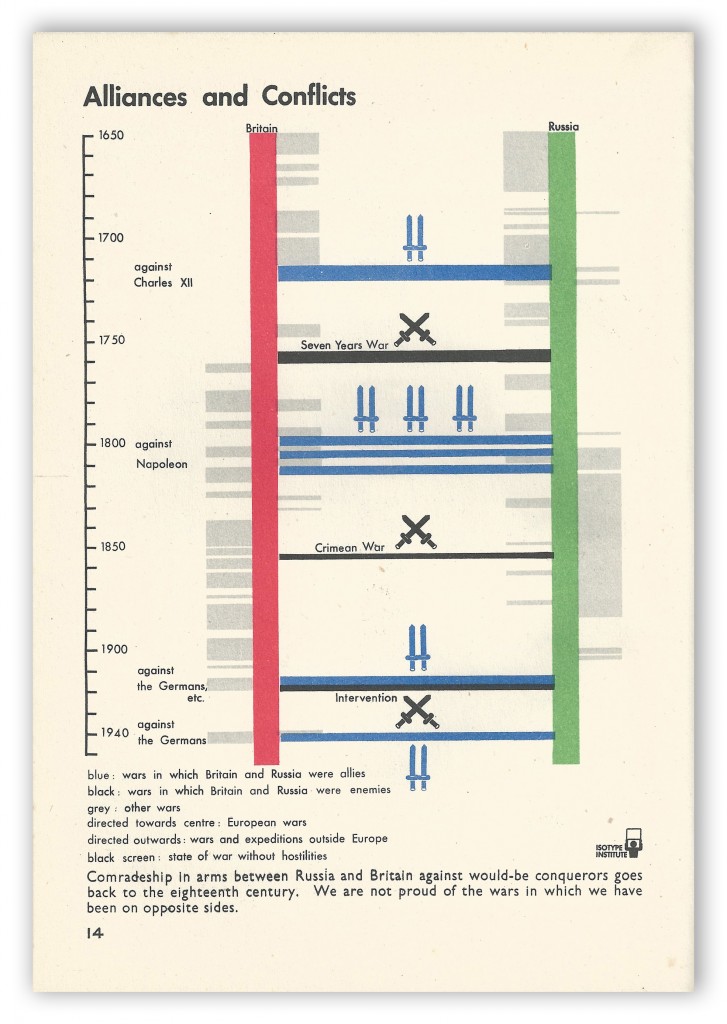 And this was on the hardback cover under the dust jacket.