A few spreads from a 1947 edition of Housewife magazine. It is everything you would expect – patronising, shallow and chauvinistic, but it has a real old fashioned charm.
One thing that stands out on reading it is the effect the war still has on the country in 1947. From the advert that suggests "the war has aged her", to an article written from the perspective of a wife of a British Army Of the Rhine officer and even the mention that the fuel emergency delayed publication – it is clear that it'll be a long time before the war will become the distant memory that it is today.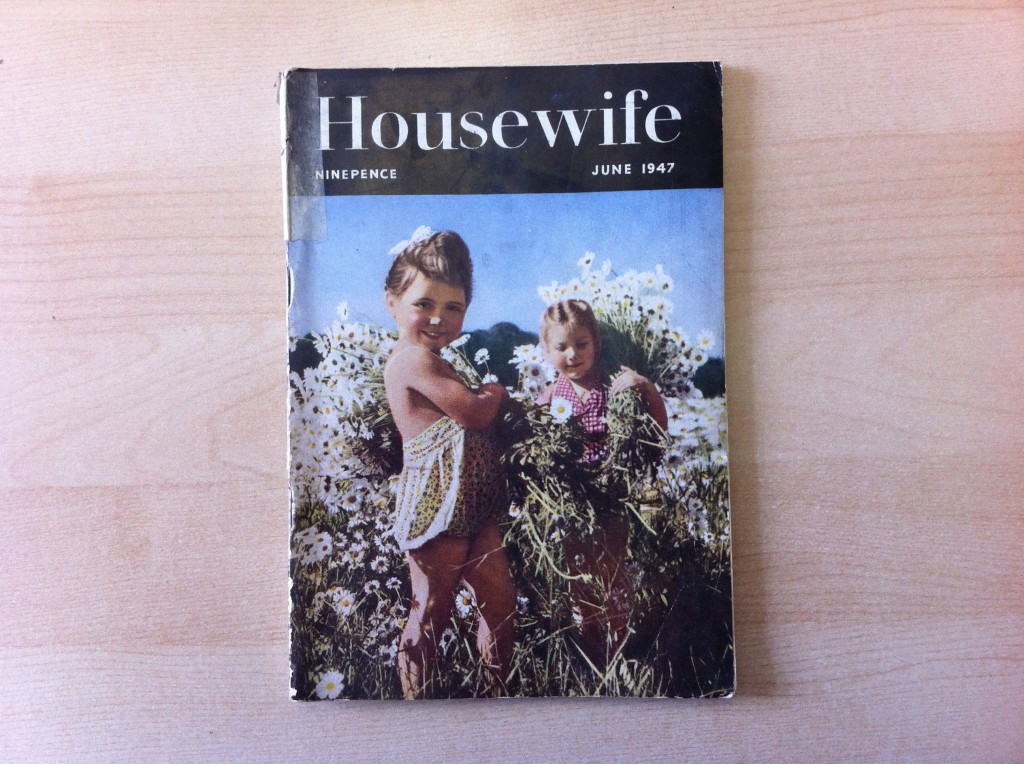 The effortless cleaners that are sweeping the country…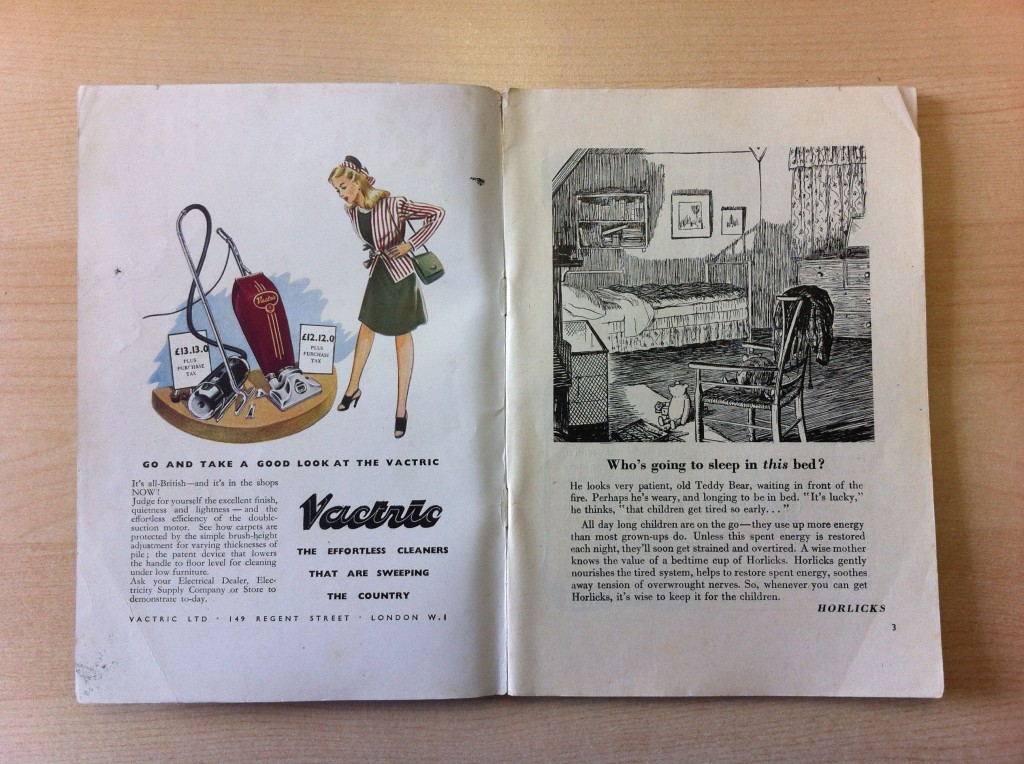 Is that all there is for supper?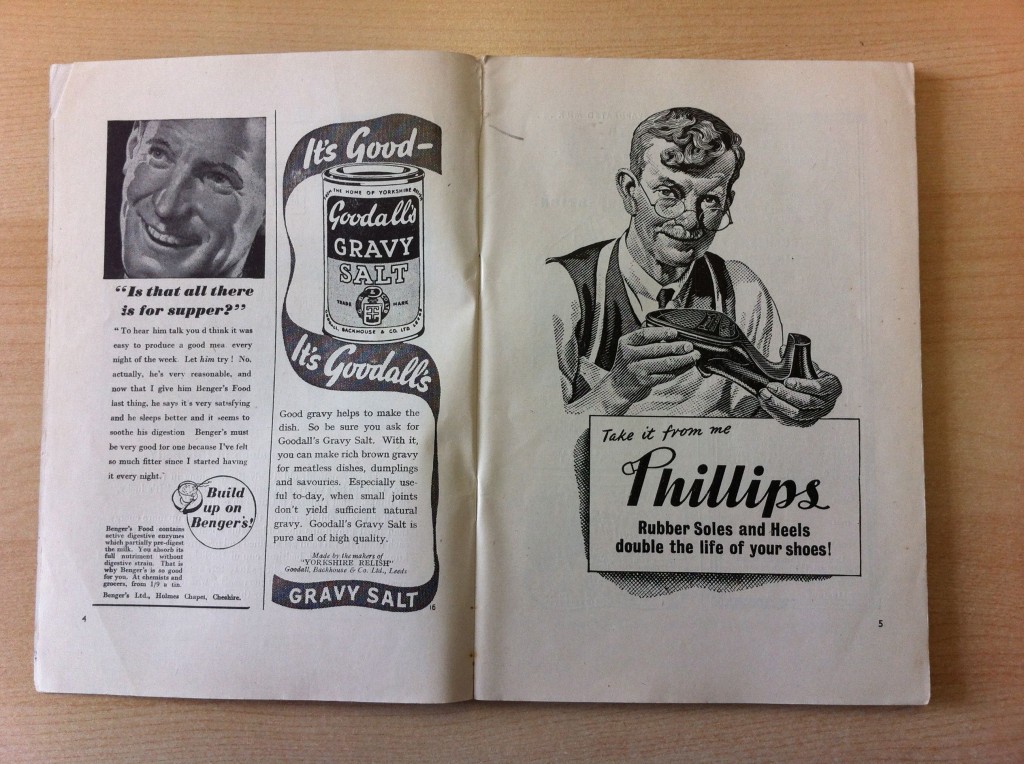 When summer vegetables are plentiful, but there's little left of the week's meat ration…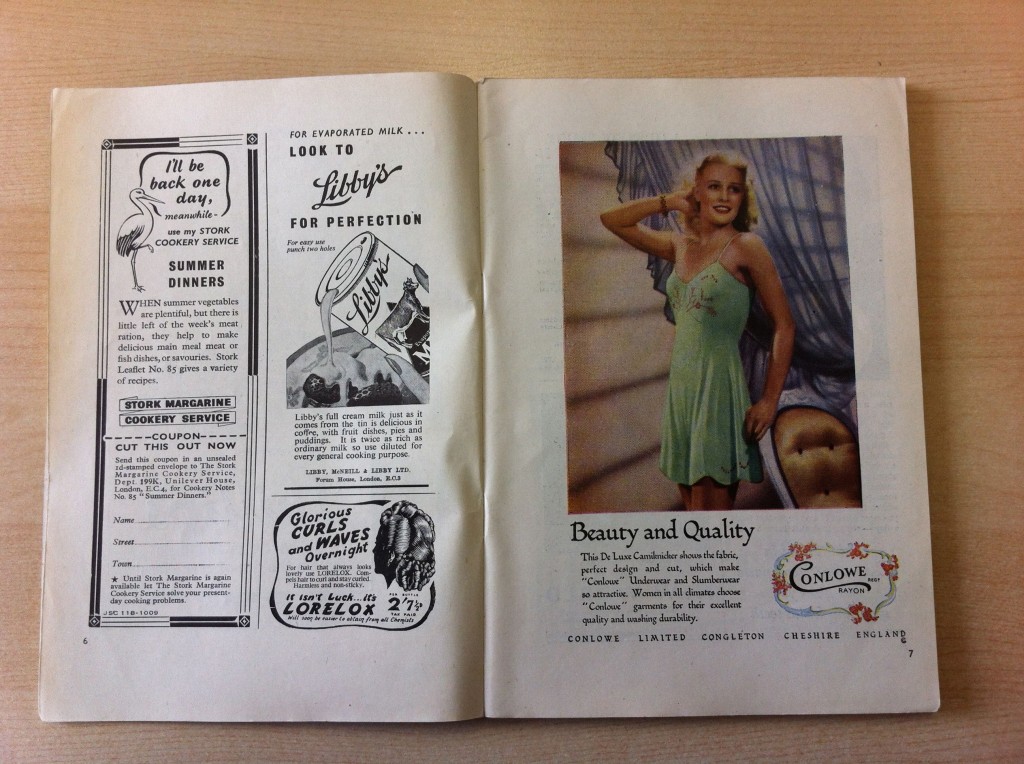 When someone whispered "the war has aged her"…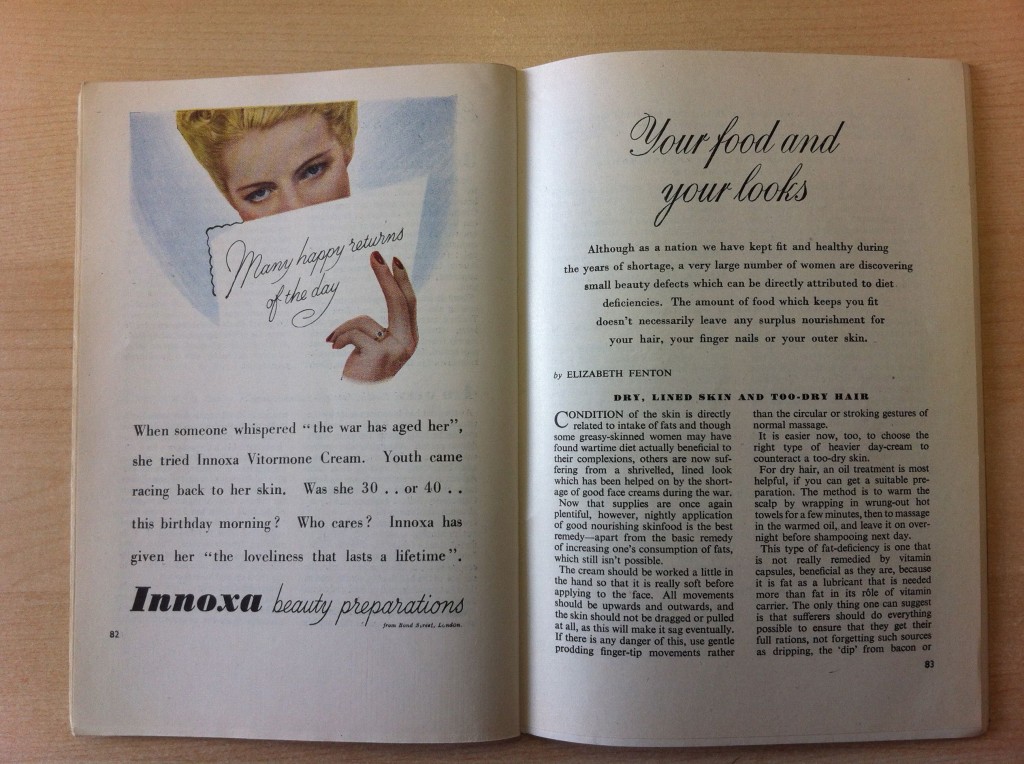 Turban Mixed Fruit…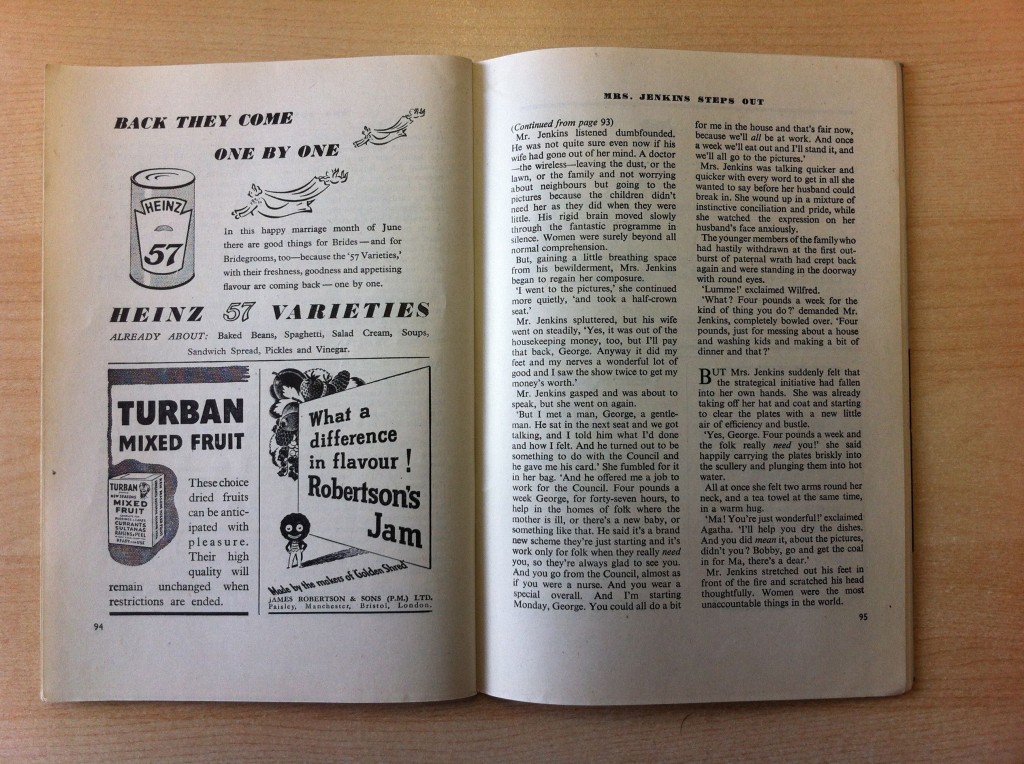 There is no shortage of servants for the B.A.O.R wife in Germany…