I was a bit bored, and I noticed that some of the Mr Men encountered other Mr Men in their books…. so I thought I'd find out who knew who.
I don't have all the books, so this is incomplete, and I forgot to include the worm who appears in many of the books.
Click to embiggen…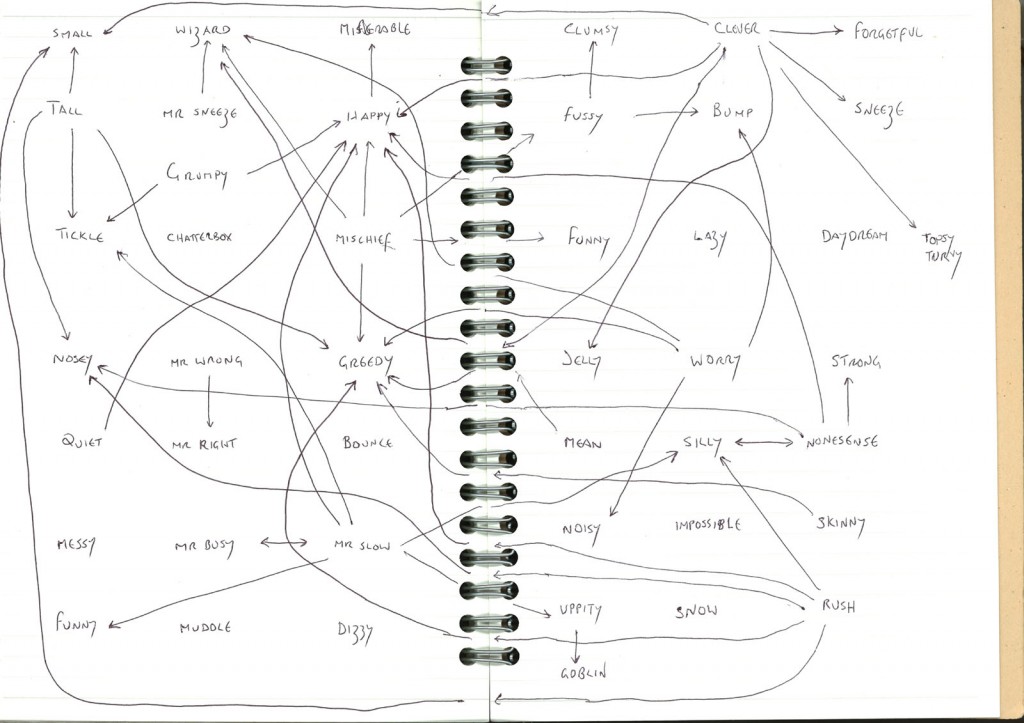 If you have any books I haven't included, please feel free to add extra relationships in the comments, and I'll include them in the next version.
Update:
I don't have the following books…
Mr. Forgetful
Mr. Funny
Mr. Strong
Mr. Brave
Mr. Grumble
Mr. Perfect
Mr. Cheerful
Mr. Cool
Mr. Rude
Mr. Good
Mr. Nobody
…if you do, please could you have a look at them and let me know who features in them. Thanks.