A while ago, a friend tweeted that he had probably seen Siegfried or Roy at a train station in Bath, but he wasn't sure which one it was.
So, in case he found himself in this predicament again, I made him the following flow chart.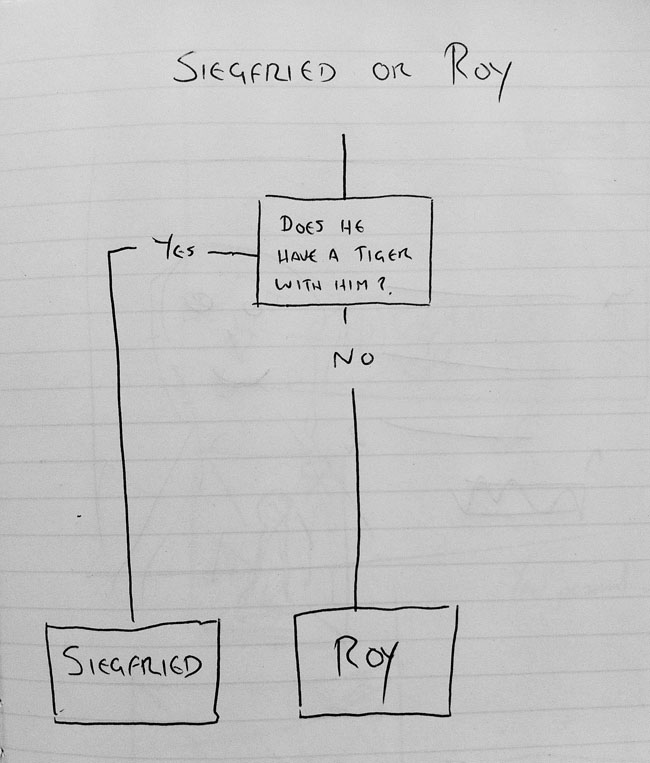 (Reproduced for posterity before I dispose of this old note book).