Recently, a friend moved to a new house. I wouldn't normally bother to buy another man a housewarming present, but I saw a book in a second-hand book shop, and thought he'd like it.
When I asked to look at the book (it was in the window) I initially thought it was damaged, and that some of the pages were coming out. On closer inspection, it became clear that a previous owner had used this particular book to hold relevant newspaper and magazine clippings. Also, while dated 1948, the book had two prices written in pencil on the inside page, 2/6 and £6 – so it had most likely changed owners at least 3 times in the last 60+ years.
This book had had a life before it met me.
This got me thinking – how many other of my books had owners, readers etc before they had come into my possession? A quick flick through my bookshelves revealed a few – some more interesting than others.
I will begin with the book that piqued my interest: British Military Uniforms, by James Laver published by Penguin Books in 1948. It doesn't contain a dedication… yet… but it contains a number of clippings.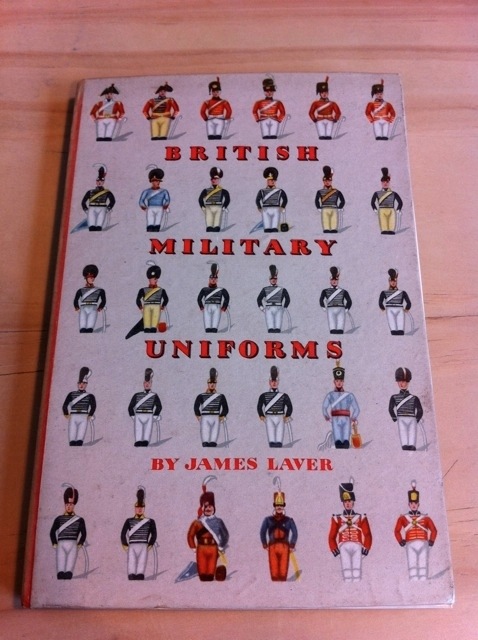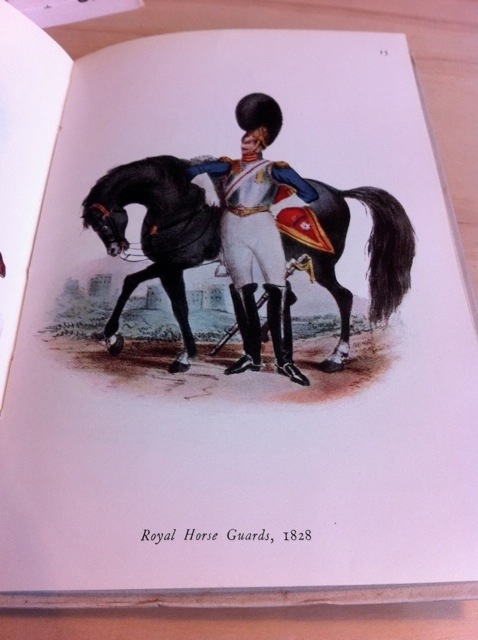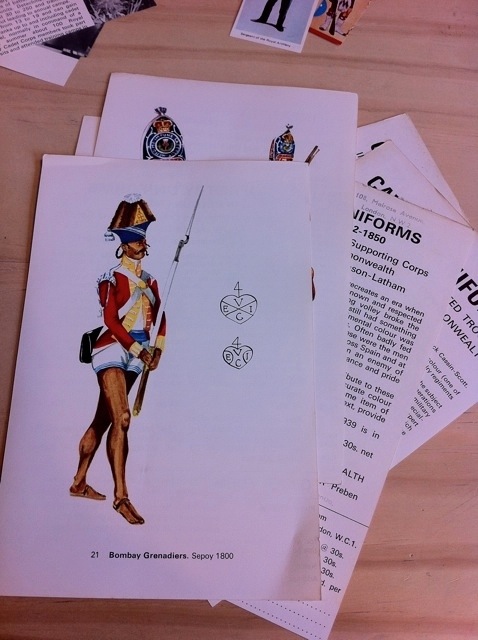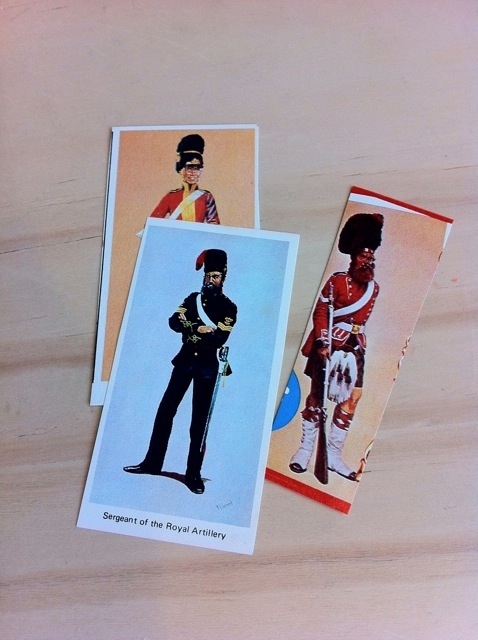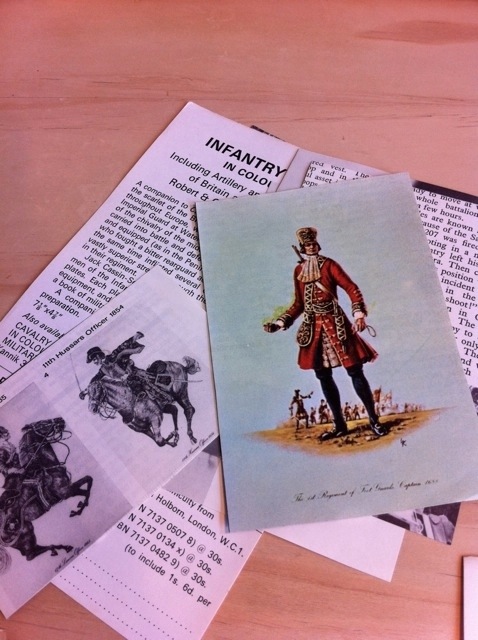 A lovely collection of clippings, and I must admit that any press clippings I see relating to the Koh-i-noor always go in my copy of George MacDonald Fraser's Flashman And The Mountain Of Light.
From my bookshelves I found Victories of The Engineer by Archibald Williams and published by Thos Nelson & Sons. It is first dedicated in 1915 – hopefully to a young man who was young enough to survive the then-raging Great War. 71 years later it was dedicated to me by my godfather, 'uncle' Norman.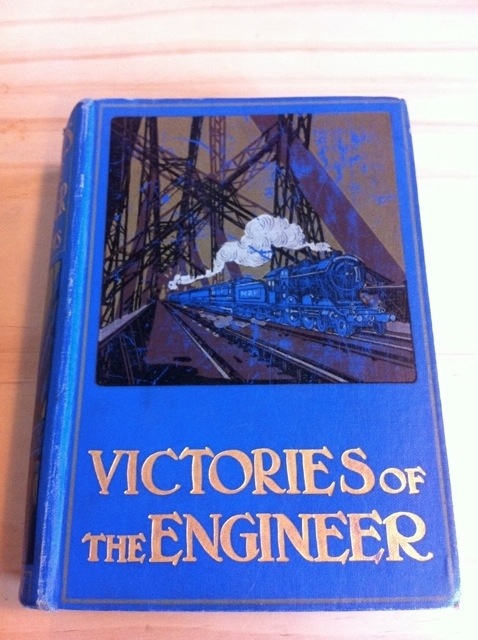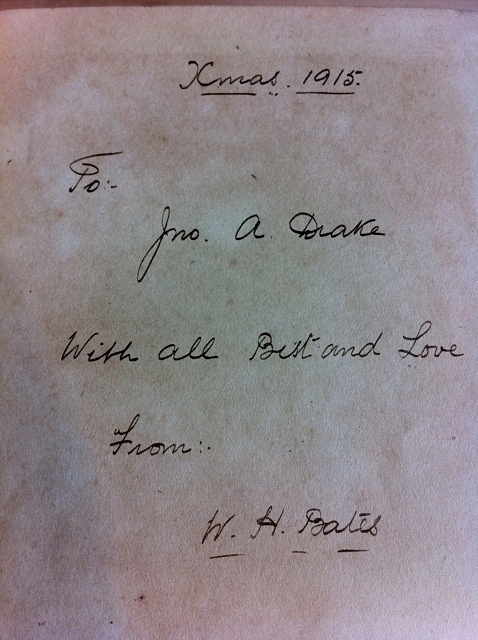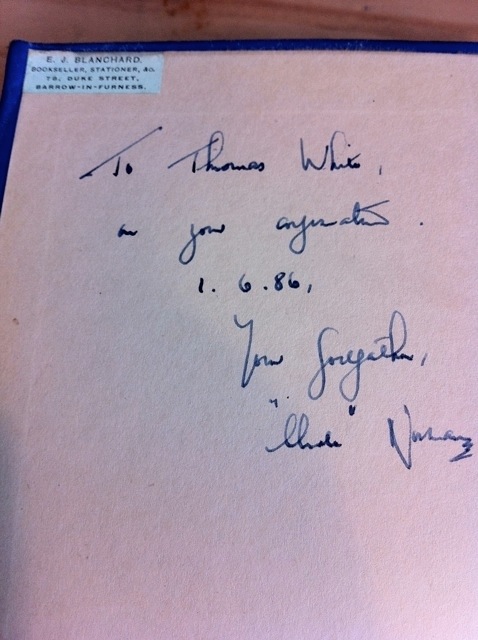 Next is a dedication from 1940 – another generation, and another war. It is from a book I think I've accidentally looted from my parents' bookshelves. I also suspect that it belonged to Dolly, an 'auntie' I now barely remember from 30 years ago. It is from the Daily Telegraph Miscellany in Prose And Verse, selected by J. B. Firth. The dedication is rather….quotidian.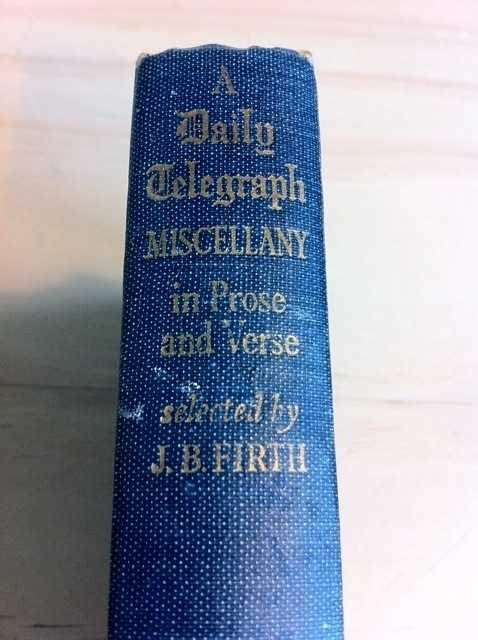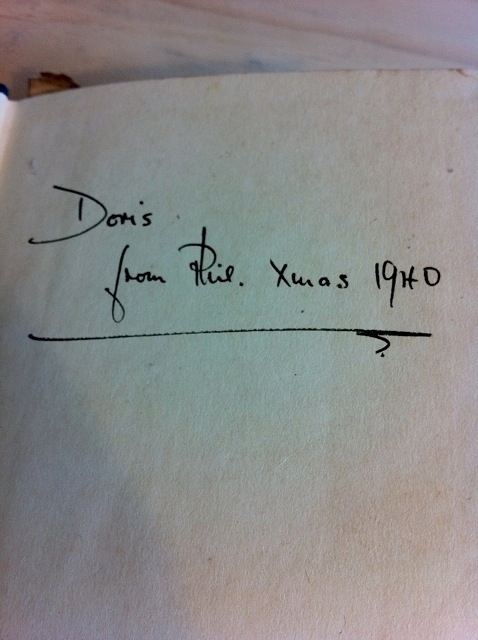 And finally, a book I bought in a Lake District bookshop because I loved the cover and the font used inside. I will call it Illustrated Mythology, by Otto Spamer – you will see why below. It is dedicated in 1908, in another time, another Germany.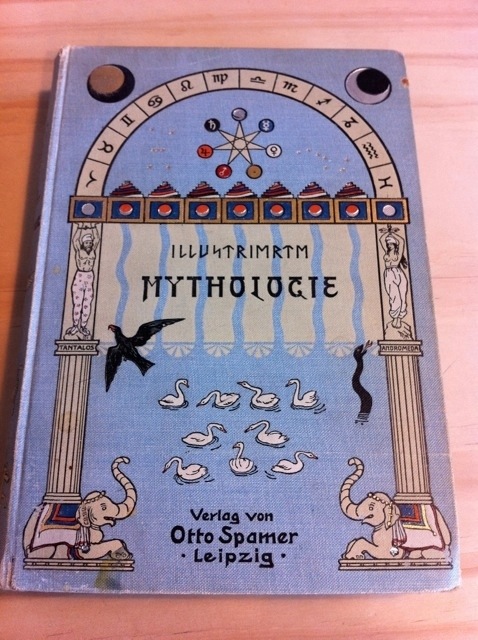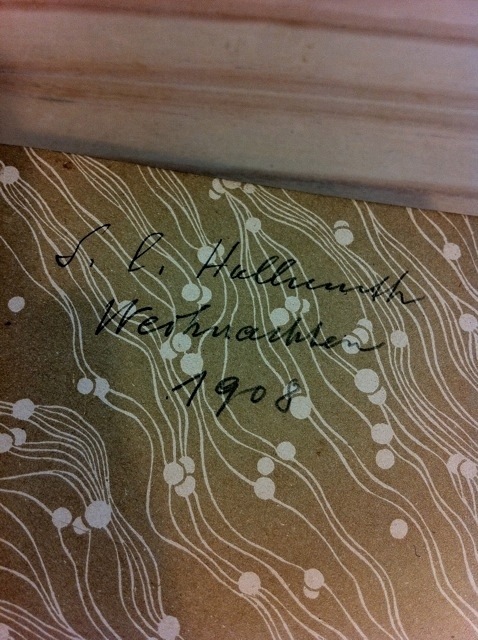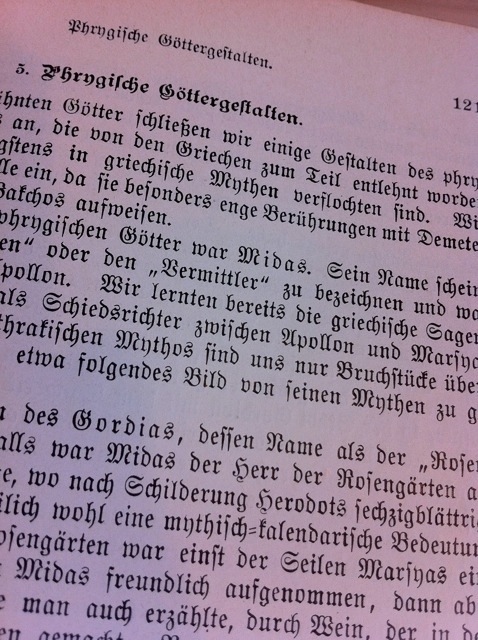 Will your next Kindle or iBooks purchase have a previous life? It seems a shame that it wont. I'm a big fan of e-books, but I will one day miss the smell, age, and sheer pleasant tactile nature of an old book. Let me know in the comments if you have any nice book dedications
Thanks for reading to the end.